posted September 3, 2018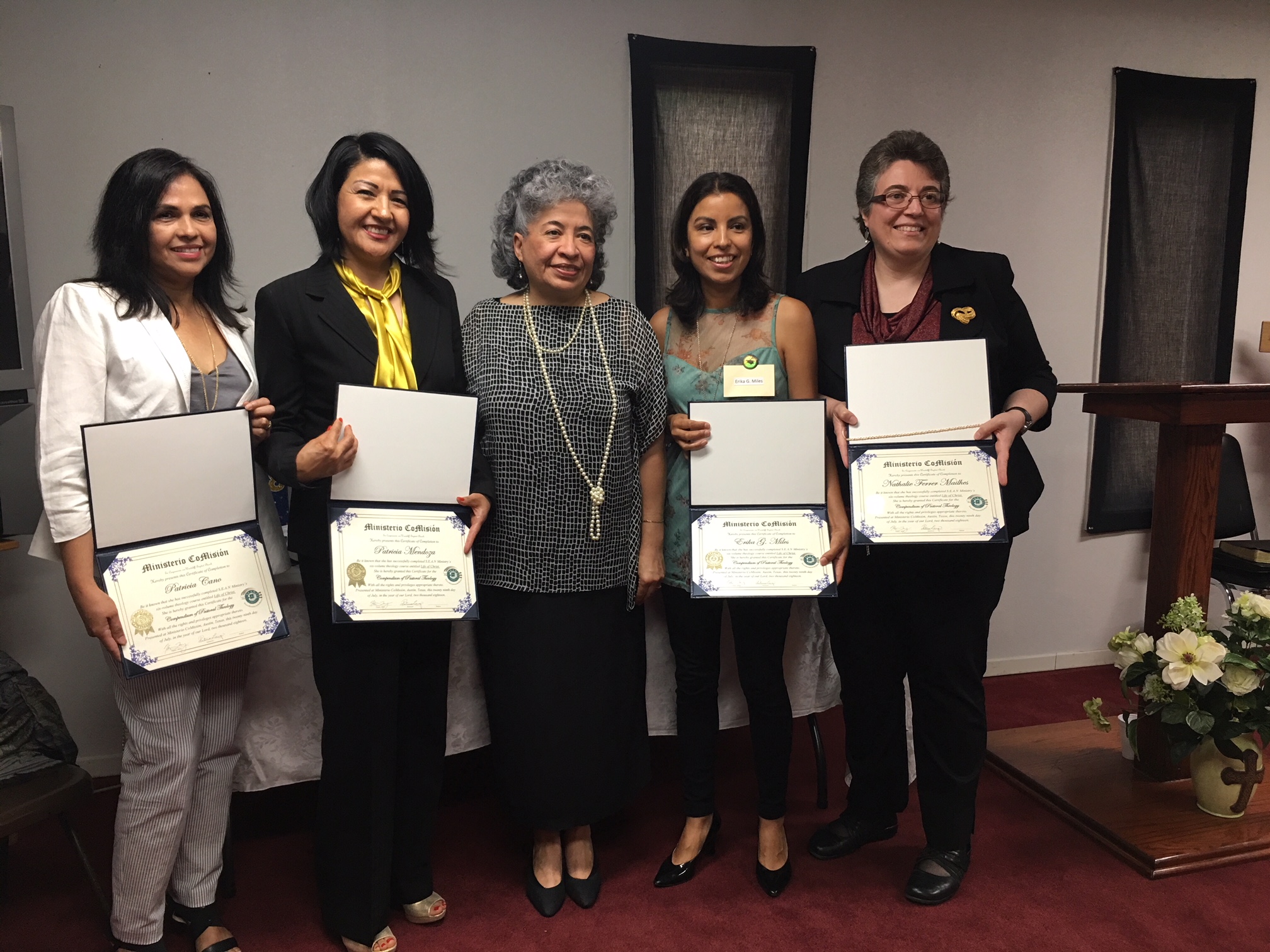 Graduates of the SEAN Compendium class at Ministerio CoMisión Church, Austin, Texas: (l to r) Patricia Cano, Patricia Mendoza, Paty Lang (group leader), Erica Miles, Nathalie Ferrer. (Not in this photo: Martha Walker)
In October 2016, Paty Lang contacted me, seeking permission to begin teaching the SEAN Compendium (The Life of Christ) to a group of seven women in her church. Sister Lang had studied and completed the Compendium in a student wives SEAN group, led by Virginia McDole, at Columbia International University (CIU). Paty's husband, Ken, was a student at CIU, and now Ken is pastoring Ministerio CoMisión, in Austin, Texas.
Over the past two years, Paty has faithfully led the women in her group in a concentrated program of study and ministry, and she has reported their grades to the URBACAD office at each level of the Compendium course. In July, five students completed the program, and the church celebrated their accomplishments with a joyous graduation event. We add our heart-felt congratulations to the students: Martha Walker, Patricia Cano, Erika G. Miles, Nathalie Ferrer, and Patricia Mendoza.
Paty told us, "For me the twenty months of tutoring/learning was a challenge and also a delight to repeat the course in my own language. Lord willing, we will probably start again the Compendium, with a new group next year." We are excited to see these sisters' enthusiasm for the Lord and his Word, and pray God's special blessing on their ministries in days to come.
---